. . . or "the creative games liberals play."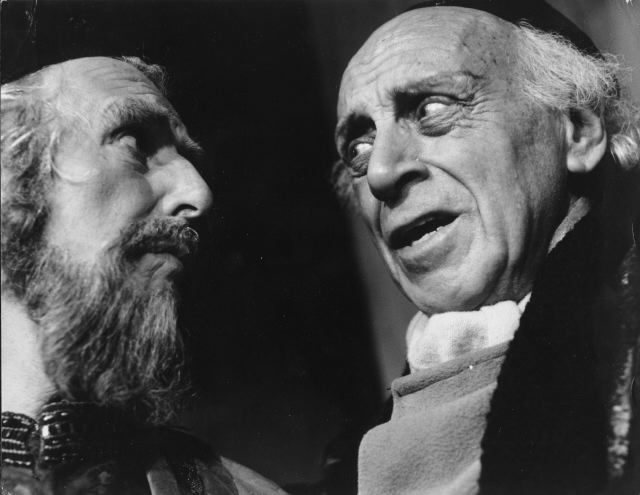 Isn't it funny, friends, how one can be made to feel as if he or she is in the wrong when, in all truth, he or she is in the right? Have you ever noticed how when someone kneels to receive Communion in the Diocese of Rochester, there is a momentary lurch wherein the communicant doesn't know whether he will be permitted to receive in that manner or not? Have you ever noticed how our mothers, sisters, and wives are looked at with pity (or even derision) when they place their mantillas on their heads? Have you ever noticed how our young men are pushed away from the altar, and then the diocesan officials are boggled as to why vocations are so fleeting? Have you ever noticed how those in error will play word-games to push the blame away from themselves and onto those who are, in fact, blameless?
Now, what is even more intriguing than all of this, is how so-called "liberals" fail to celebrate the diversity of the community. A genuine liberal, someone who thinks that all paths lead to God, "or, at least it stands to reason, there must be something out there, a higher power like gravity or something," will not be moved to anger when he or she sees a tradition-minded young couple spend an hour in silent adoration. A genuine liberal will find it charming and beautiful that there are so many ways to pray. But, dear friends, we don't have "genuine liberals" in Rochester. We have in our midst and in our diocese individuals whose idea of liberality is putting an end to the plethora of diverse worship communities in favor of imposing one overarching method. It has been said here and elsewhere that, "if you scratch a liberal, you get a Nazi." And there is tremendous truth in that.
But, of course, these brothers and sisters in faith decline to see the logic in this. After all, many of these souls are as entrenched in their views as we are in ours. The only difference is that they're wrong, but that's for us to discuss another day. It is plain to see that where orthodoxy is promoted, and where "diversity" isn't a dirty word, the Church thrives. When you have individuals such as Bishop Clark, as kind and personable as they might be, the Church withers and dies. And why is that? It's simple: our Christian duty isn't "be nice." It's to spread the Gospel, through word and action. Charity is a great part of that, but to be "charitable" doesn't mean to be pushovers, weak-kneed Catholics who would rather yield to the local norms than to pursue what is Truth and Beauty itself, regardless of the cost.
But, surprise of surprises, liberals don't like that. It hurts their feelings. Well, I'm sorry, but sometimes feelings need to be hurt to actually achieve something. Was our salvation procured without tears, blood, sweat, and anguish? No. As Christians we are called to be passion-bearers, suffering all things patiently, but never yielding, never submitting to what is wrong or indecent.
And this brings me to the title of this post, "I like not fair terms and a villain's mind." The liberals in this diocese have set up a playing board, festooned with disobedience and cluttered with the detritus of a failed experiment. It's a hazardous game, but, thanks be to God, they have set up rules to keep us safe, and to prevent us from losing in the long-run. Rule #1 is to be obedient to the local ordinary in all things. "We answer first to Matt, then to the Vatican." This breed of liberal is big on obedience to authority, presuming that the authority is competent and in-line with the agenda they push. Rule #2 is to be accepting of everyone. Sure, you might be offended to see Susie Q. get up to preach a sermon, and you might even feel somewhat scandalized to see a nun standing at the altar with a priest. But remember: the Mass isn't about God, it's about us, so if you think about it, there's nothing really wrong with all that. It's just "diversity." Rule #3 is not to splinter the community. Whatever you do, don't rock the boat. If everyone else is receiving Our Lord while doing a headstand, then, by God, you better do it too. It's better to blend in with the community than to do something somewhat questionable, like receive Our Lord on the tongue or, (dare I even think it?) even kneeling. Whenever you do something old and out-dated, you're not doing it out of obedience or fidelity to 2,000 years of Tradition – you're doing it to sow dissent and discord in our Diocese.
So these are the three rules of the game here in Rochester – Obey Bishop Clark. Accept everyone. Celebrate the community. Now, I will be the first to say, that if someone didn't know the amount of pure lunacy going on in the Diocese of Rochester, these would be three perfectly wonderful rules. The game would be an easy and enjoyable one. But folks – these rules, these "fair terms" that are oh-so-appealing, they've been conjured up in the minds of villains. No defender of the Faith, no champion of the Church would ever rig a game with such rules as to protect Women's Ordination Conference advocates and lay-people who run parishes saying that they "are basically priests". This game is rigged, friends.
But who is saying we actually need to play? Lift up your heads from the mire around us. This is just one "playing board" in the Church. In other places, the rules are pretty much the same – obey the Bishop, accept brothers and sisters in faith, and take joy in the community. But guess what – in other places, the Bishop isn't overtly flirting with disobedience. In other places, when you're told to "accept everyone," it's presuming that "everyone" is actually Catholic and orthodox. In other places, the "community" has no problem with the Latin Mass and other things of extraordinary value.
And so, essentially, this is the problem in Rochester. We have these fair terms conjured up by the minds of villains. But what is precious and valuable for us is that we have the ability to say "no," to get up and "play another game" as it were.
The prayer of St. Ignatius of Loyola is very appropriate for this post, so here it is for your spiritual edification:
Lord, teach me to be generous.
Teach me to serve you as you deserve;
to give and not to count the cost,
to fight and not to heed the wounds,
to toil and not to seek for rest,
to labor and not to ask for reward,
save that of knowing that I do your will.
Tags: Bishop Clark, Orthodoxy at Work, Progressive Drivel, Reflection