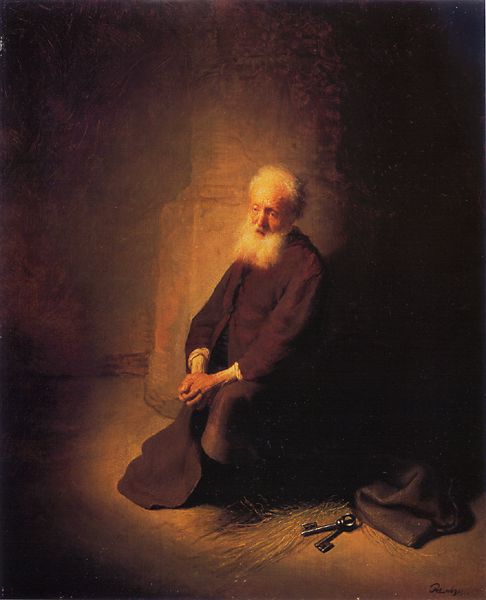 When I was having a conversation with a friend from St. Thomas the Apostle today, I was told of a very disturbing comment made to a fellow parishioner. When this family visited Christ the King, in the spirit of "sticking with the new parish", they knelt after the Agnus Dei had been said. The Christ the King parishioners directly behind them remarked loudly enough to be heard, "See, they don't even try to fit in."
Shame on them. How dare they ostracize members of a parish which is in its bureaucracy-imposed death-throws? The people of St. Thomas (and soon St. Andrew's and Our Lady of Perpetual Help) are experiencing daily martyrdoms, losing what has made them whole for their lives as Catholics. To criticize fellow Catholics for doing the right thing is not appropriate. It's downright rude. It's behavior like this that tears open the flesh of Our Lord anew, with our flagellating tongues and demonic misconceptions. If kneeling at a time when kneeling is wholly permitted makes one feel more spiritually alive at Mass, they should not feel burdened to change that, just to make other people happy.
I pray that the other parishioners of Christ the King do not share in this ignorant perception of their brothers and sisters at St. Thomas. May God bless the people of Blessed Kateri Tekakwitha Parish, and open their hearts to the true King, Jesus Christ.
Tags: Church Closings, IPPG, Liturgy, Progressive Drivel, Stop Calling Me a Crypto-Nazi