I know I have mentioned a few times that Santus was a good friend of Bishop Casey. Of course, he remembers him even as Fr. Casey. I thought that you might enjoy reading his stories pertaining to this bishop.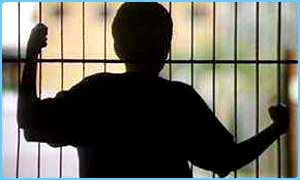 He never liked to walk alone. When I moved with my family to Flower City Park, he used to stop by and say, "Walk with me." So I would. He wouldn't say a word, and we'd just walk to the place he needed to get to, usually a parishioner's house. Then he'd just turn around and say, "Now go home. They don't want you to leach off their generosity." I used to get so upset! So one time I said, "No, I'm coming in." Well, I went in and he basically threw me into an armchair and said, "Don't talk." So I sat there eating candy and not talking. He was a funny one, Casey.
I remember being at St. Mary's (school) downtown, and one day Sr. Mary called on me to recite Catechism. So I stood up and read the passage. Then she explained a little bit, and then said, "Sanctus, read more." I was so ticked off! Everyone thought I was in trouble or something, having to stand and recite Catechism for forty five minutes. And the way the classroom was, there was a big window and it faced the rectory. Well, Fr. Casey was pastor there at the time, and he was in the rectory, watching the class through the window. After school let out, he caught me in the yard and asked why I was standing for so long. "For cripe's sake, Fr," I said, "Sr. Mary had me read the whole darn Catechism!"
Fr. Casey used to pick me up to serve Mass everywhere. I mean, everywhere. One time he picked me up and we went to the jail. But, instead of serving Mass, he put me into a cell and had the jailer lock the door! And there were neighborhood criminals in there, too! And one of them actually recognized me! For cripe's sake, I didn't know what to say, so I just sat there till Casey picked me up to go home. Gee I was upset. When he unlocked the door I asked him what the heck was wrong with him. He just said, "oh, I forgot you came along. I'll have to remember next time."
When I was a server for him at Sacred Heart (now Bishop Casey) he had a big dinner for all the altar boys. So we all met outside the rectory and went in. For cripe's sake, the table was set with so many knives and forks and spoons! None of us knew how to eat the stuff he had the nuns serve, and we didn't know what tools we should use, either. So we all whispered to each other, "We'll wait for Bishop Casey." Well, he heard us, so he just sat there with his hands folded. We sat there in silence for twenty minutes, and by that time the food the nuns had cooked was cold and we'd lost our appetites. Gee, I felt so sorry for those nuns. I mean, they cooked so much food for us and we didn't eat anything . . . The nuns scared me. I mean, they were angry. And you don't want an angry nun, do you?
Tags: Orthodoxy at Work